We're growing & looking for new talent!
Benton Roofing:
Why Work Here?
At Benton Roofing – our people are our most valued asset — it's true. We're ambitious about creating a team that works hard, exceeds expectations, cares for each other, and believes in giving back to those in need. We believe in our work, making honest decisions, and performing at our highest potential every day.
We're a company that supports each other 100% both on and off the clock.
We hope you're looking for more than just a place to collect a weekly paycheck. We want you to join our team if you're interested in a workplace where you can thrive.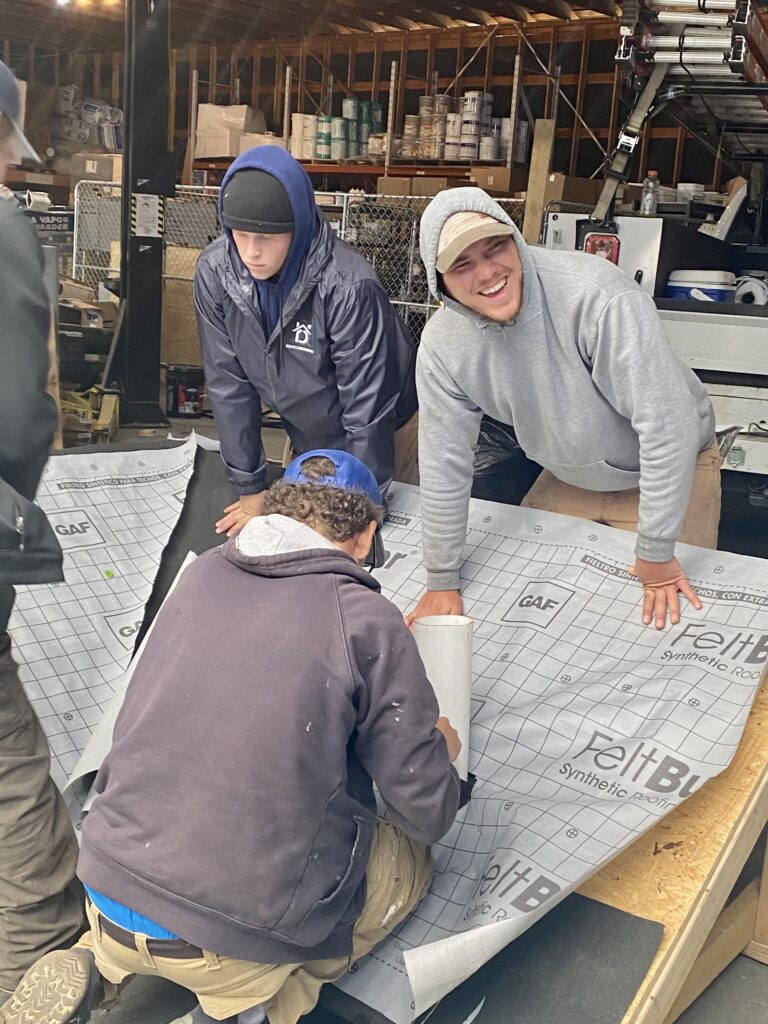 We Realize That
Roofing Isn't Glamorous
But it's important, essential work. Roofing isn't easy. That's why we put a lot of energy into making 'work' more fun for our teammates.
We celebrate our teams often & spend time with each other at team-building events, hosting lunches, parties, and celebratory get-togethers.
Creating opportunities for our team to connect and share a few laughs with each other has many tangible benefits. We dig it.
This is an amazing company to work for. I am part of a team, appreciated and valued. At Benton Roofing there is all ways room for growth and on the job learning. This company gives back to the community and is family-focused.
I can't say enough about how great the culture and work ethic is here. I'm thankful to work for a company that is so dedicated to giving back and cares deeply for its team members well being.
This is the place to be if you are a self-motivated individual. The opportunity for growth is here as well as the warm environment you'll experience as a Benton Roofing team member. As a company, family values and charitable giving is a priority for us and I feel very fortunate to work at a place that cares so much about serving others.
Perks That Are Pretty Great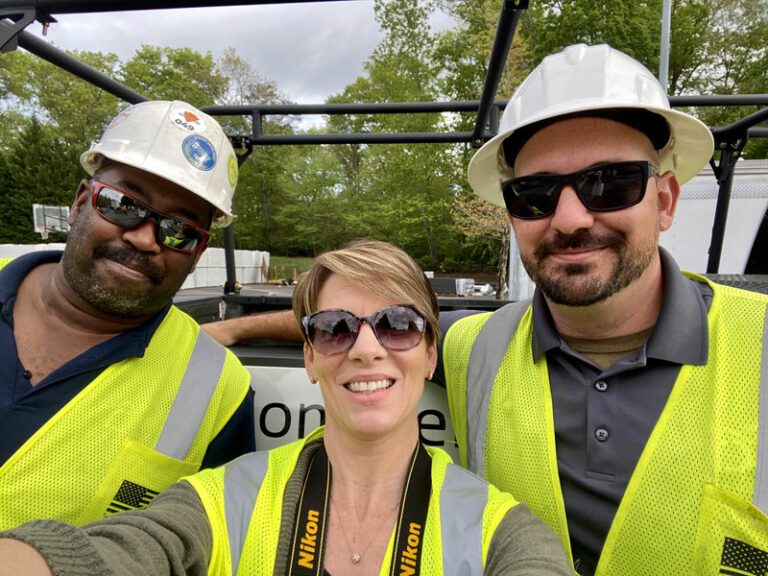 Don't Underestimate the

Power of ONE Person.
We want smart people. We want kind people. We want people that look for better ways to do things & share their ideas openly if they've got them. If you make our team better, that makes our company better, and ultimately our customers will be happier.
We have a strong desire to help our community through charitable contributions, volunteering and supporting several non-profit organizations locally and nationally.
ONE person can make a difference for MANY. Cool, right?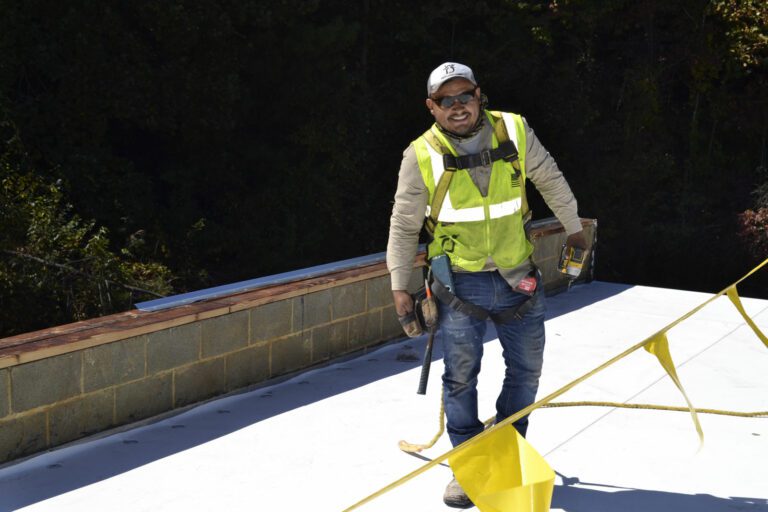 If you're interested in strengthening your skills to move up in the company, we will support you. In fact, we encourage it. Here's an idea of the progression starting as an entry-level team member.
Potential will be rewarded. Plain and simple.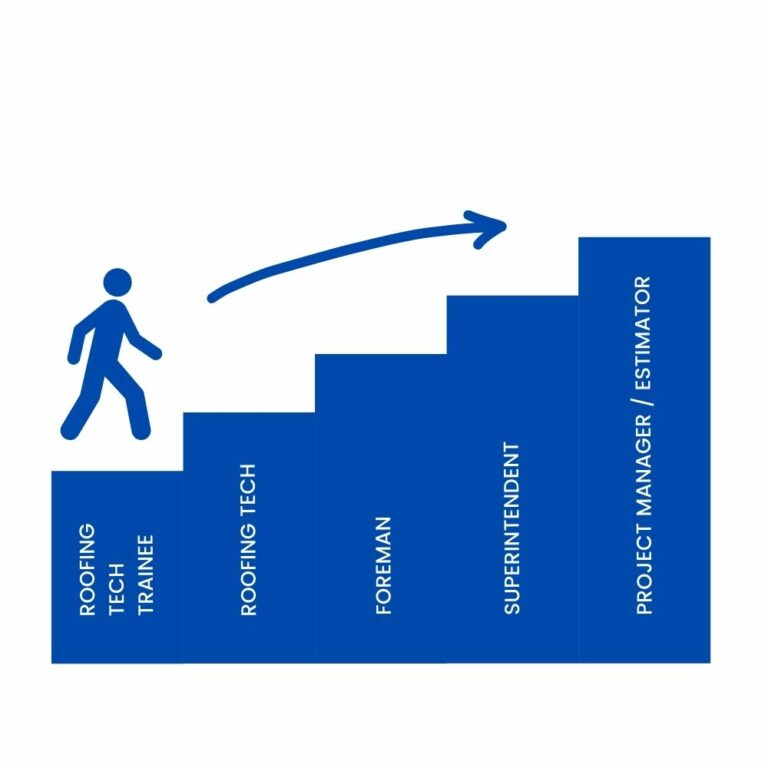 Why Commercial Roofing in the Asheville Area is Awesome
Benton Roofing is located in East Flat Rock, North Carolina just outside of Asheville, NC. Conveniently located near major cities like Charlotte, Greenville, Knoxville & Atlanta.
There's plenty to do especially if you want to take advantage of the surrounding sights and activities that the Blue Ridge Mountains has to offer. From hiking, camping, kayaking, fishing, picnics, and ziplining; endless nature adventures await.
The expanding Asheville Airport makes travel easy for visitors and we're fortunate to experience 4 glorious seasons every year. Asheville is home to The Biltmore Estate® and some of the Southeast's most desirable restaurants and cuisine. Did we mention some outstanding views of the Blue Ridge Mountains from area rooftops? It's icing on the cake.
Apply to Our Open Positions: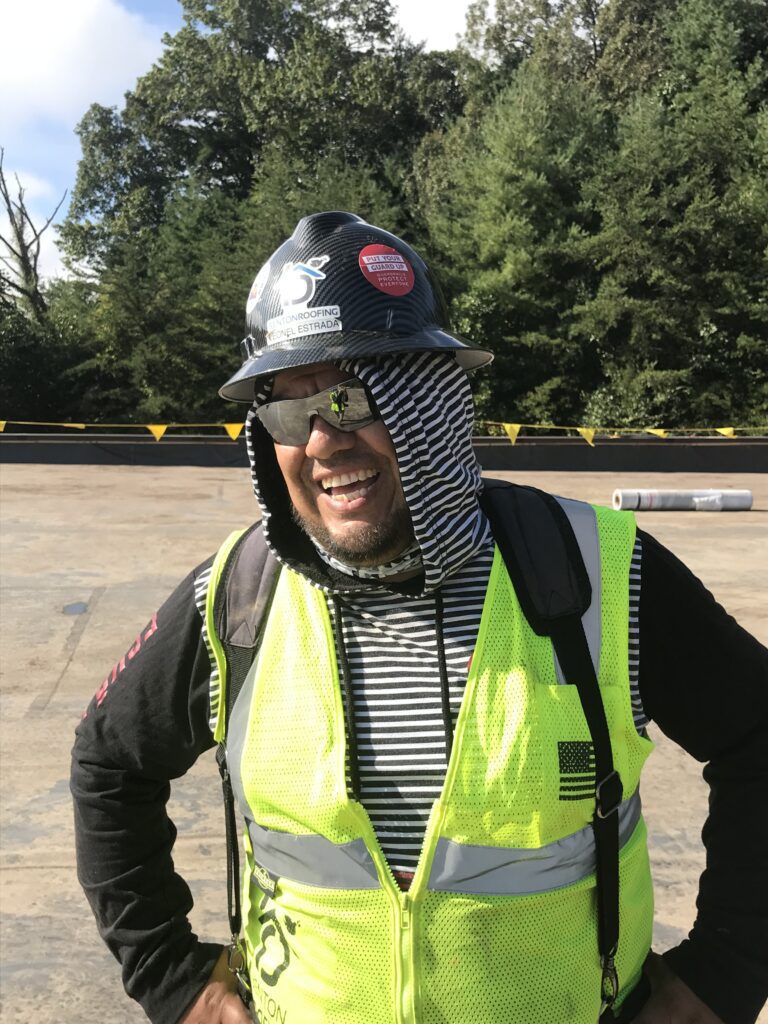 Highlights of Working with our Company